Its official – I've been in Los Angeles for a month, and let me tell you it's been a time! Being away from friends and family in a city where you know close to no one is not easy. However, I've loved every single second of being here and haven't regretted moving once. If only my 10-year old self who dreamt of being here could see me now.
I've also received hundreds of positive messages that keep me going. Thank you for sharing your stories of moving, tips on how to adjust, and places I need to visit my first year. I've compiled some of my most commonly asked questions that I receive daily, as well as some of my thoughts on my first month.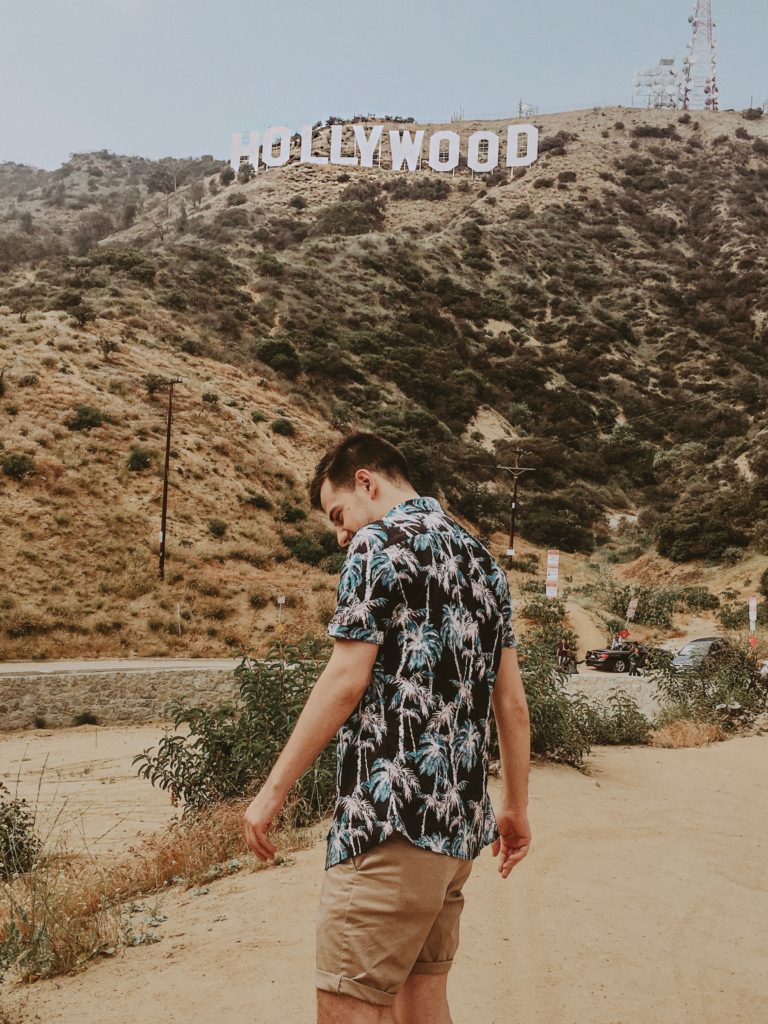 1. How was your move?
STRESSFUL – but what move isn't?
I've moved in and out of 4 separate apartments, and only one of those had an elevator. Thanks Mom and Dad for carrying heavy boxes and furniture up-and-down 4 flights of stairs more times than I can count. Moving 2,000 miles across the country into an apartment I had never physically visited wasn't a piece of cake. Not to mention the cost, the option to ship furniture was simply not an option.
So what did I do? I packed a very large suitcase, vacuum sealed any and all clothes I'd need right away with a few blankets, some bathroom necessities and called it a day. With the maximum of 50lbs for a checked bag, I'm proud to say I clocked in at 49.9lbs. In true Chicago fashion, there was rain, traffic, and an accident on my way to the airport. Since I've never had a flight leave on-time from Ohare once I wasn't worried I'd miss my flight, this flight left on time. Once at the airport I had about 40 minutes to check my bag, get through security, regroup and use the bathroom before my flight was to start boarding. 
4 hours later I'm in LA with my checked bag, 1 carry-on, and a backpack. I jumped out of my Uber and walked into my empty apartment for the first time with no furniture, not a single spoon, fork, knife, plate, cup, or place to sit. BUT I did have a bag full of clothes, priorities. I immediately hopped back into an uber to go to Target for all the needed necessities, with a pit stop at In-N-Out of course. An air mattress, some basic necessities, and $300 later I was officially in LA and as settled as I could be. To say it was a hectic day is an understatement. Throughout those first few weeks, I had some of my belongings shipped, bought some furniture, and roamed the neighborhood and some local coffee shops. Slowly my apartment is coming together, and I feel a little more settled each day. It's still, however, very much a work in progress. So how was my move? Stressful, fun, hectic, and surreal – but I'd do it all over again in a heartbeat.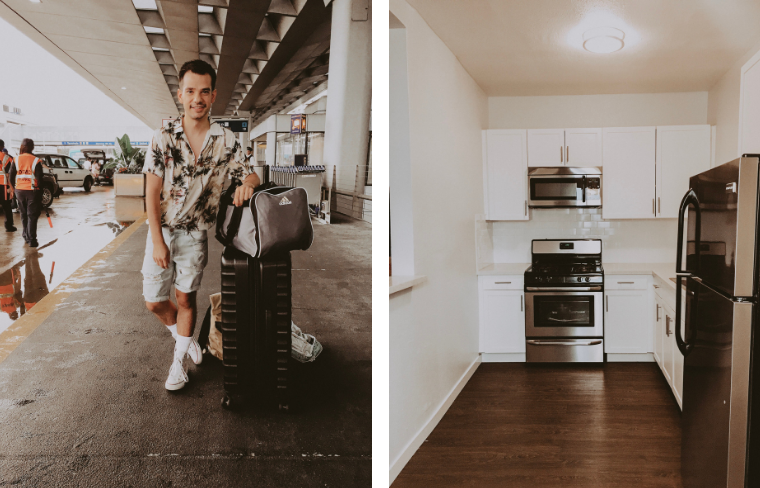 2. Do you miss Chicago?
OF COURSE! Chicago was home for 8 years, not to mention living outside of Chicago my entire life. I moved to LA with an open mind knowing I'd miss Chicago and trying not to compare one to the other. I love so many things about Chicago, and I love so many things about LA and I am learning to love more every day. They are 2 completely different cities with pros and cons to each. I miss my friends and family and the easy public transportation access. However, I'm happy to be where I am now and have no regrets about coming.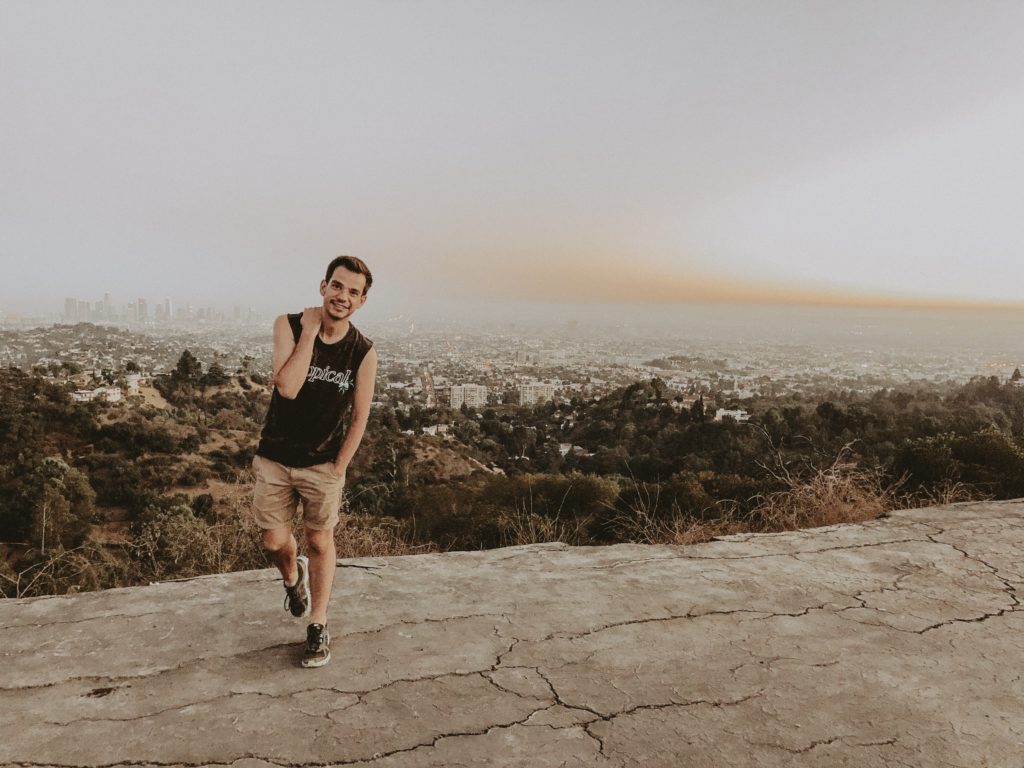 3. How do you like LA?

 
I love it! The people, the weather, and especially the views. The majority of people I've met or spoken to are all transplants, not many are locals. It's comforting to know how helpful people have been about settling in and giving advice on places to visit to get acclimated to the city.
I've spent the majority of my time walking around, visiting local places and trying not to get lost. Hiking has been one major plus and I've been doing it a lot. I think I finally know my way around Griffith Observatory and all the possible trails around the park. I also learned the hard way, early on, that when the sun goes down it gets dark, quick! Don't get stuck on a mountain when you don't know the trails in the dark. The weather is the same almost every single day, luckily it does cool off at night so I'm not dying without AC when I go to bed. It's a stark difference from Chicago when it would be all 4 seasons in a single day and you would always need to check the weather app before leaving the house. In fact, it rained for the first time a few days ago and I was so excited I quickly ran outside! It's the little things. 
I don't love LA prices, and every menu really does have avocado toast on it. Expensive avocado toast. Also, I laugh to myself anytime someone gives me directions, that SNL "The Californians" skit is completely accurate. I'm thankful for the friends I do have here and those I have met. They have really shown me parts of the city they love and how diverse and creative LA is. There is still so much I haven't seen and so many places I don't even know about yet. I'm so excited to continue making my apartment a new home, explore a new city with new friends, and see what this adventure has in store for me. 🙂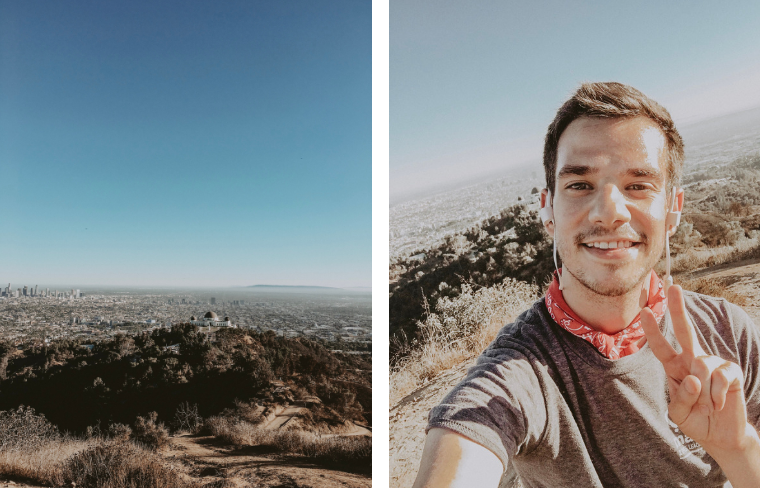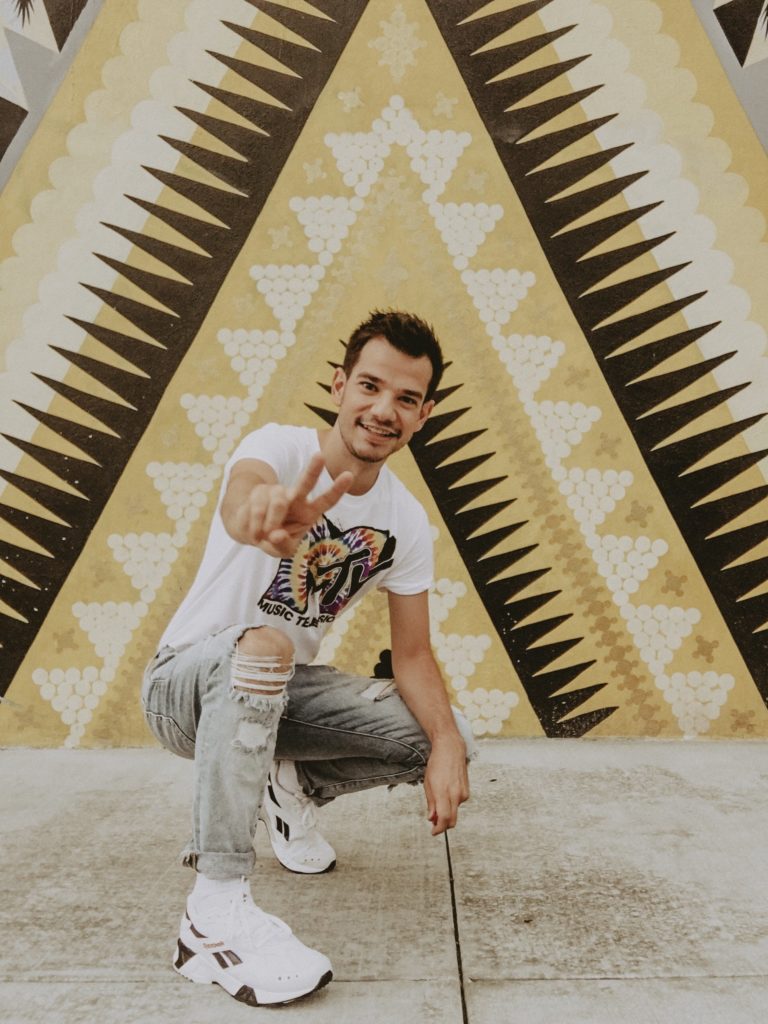 Stay Curious,
– DΛVID