Punxsutawney Phil has spoken and winter isn't going anywhere soon, especially for those of us in the Midwest, who thought we had seen the worst of winter.
Dressing for winter has always been a challenge. You're stuck between the choice of too hot versus too cold, or wearing too many layers and turning into a marshmallow. The closer to March we get the more the weather starts to fluctuate. It can be 20 degrees and snowing in the morning and 50 degrees and raining in the late afternoon. Leaving you with the daily question, what can I wear? Here's how I prepare for my winter days on a budget. Hint: layers and a quality coat.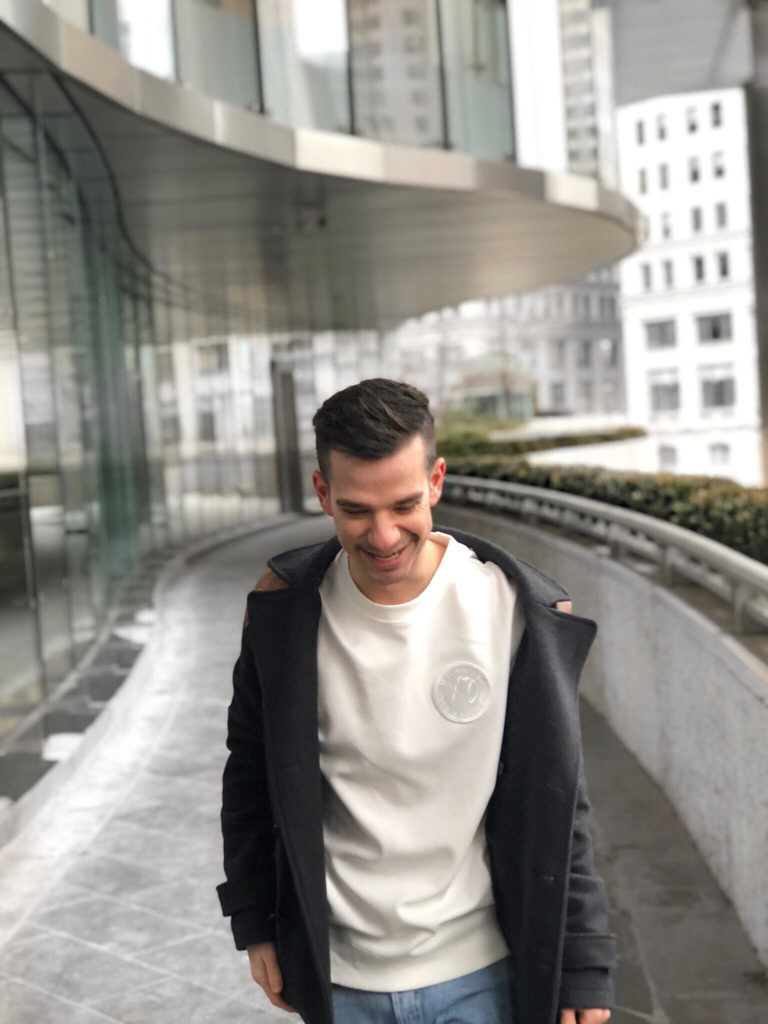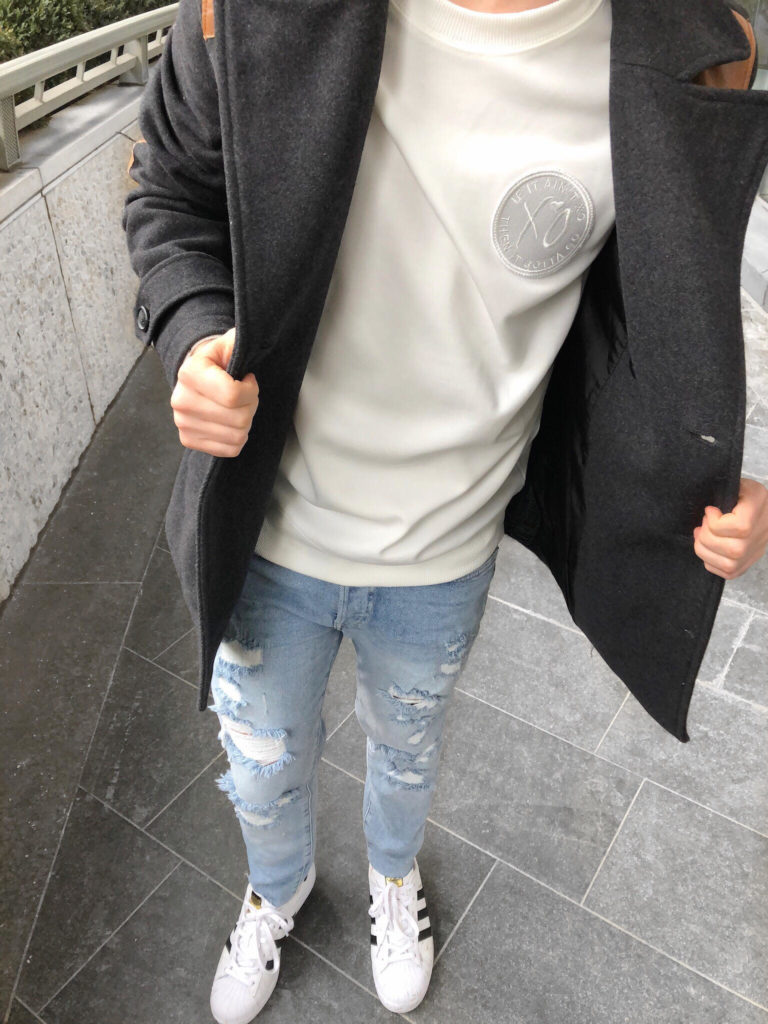 Layers in the end of winter will be your best friend. For this look, I started with a long sleeve henley (not shown) and topped it with a simple white sweater that goes with every outfit. My go-to jacket is this pea coat from Nordstrom. If there is ever an item of clothing to splurge on for winter it's the jacket, this one I've had for the last four years and it's never failed me. These layers award me the flexibility to remove my jacket when the weather heats up in the afternoon without getting too cool.
I paired my top with these slightly ripped jeans I recently picked up from H&M and some classic white sneakers. I like mixing the formal structure of a  pea coat with more casual jeans.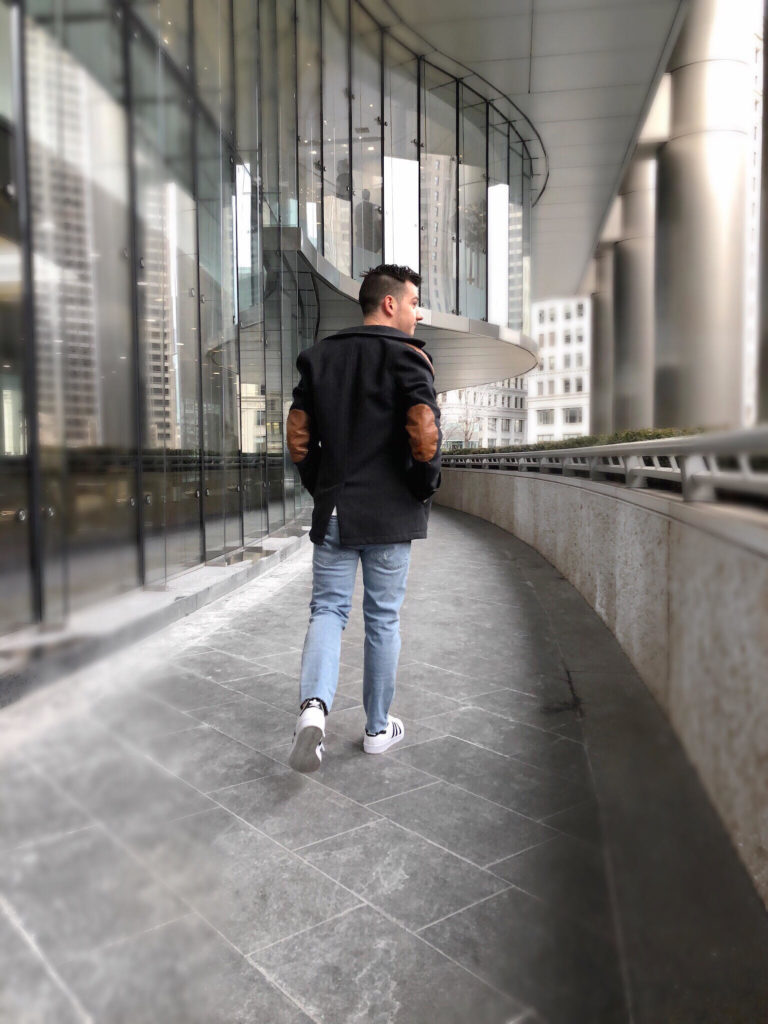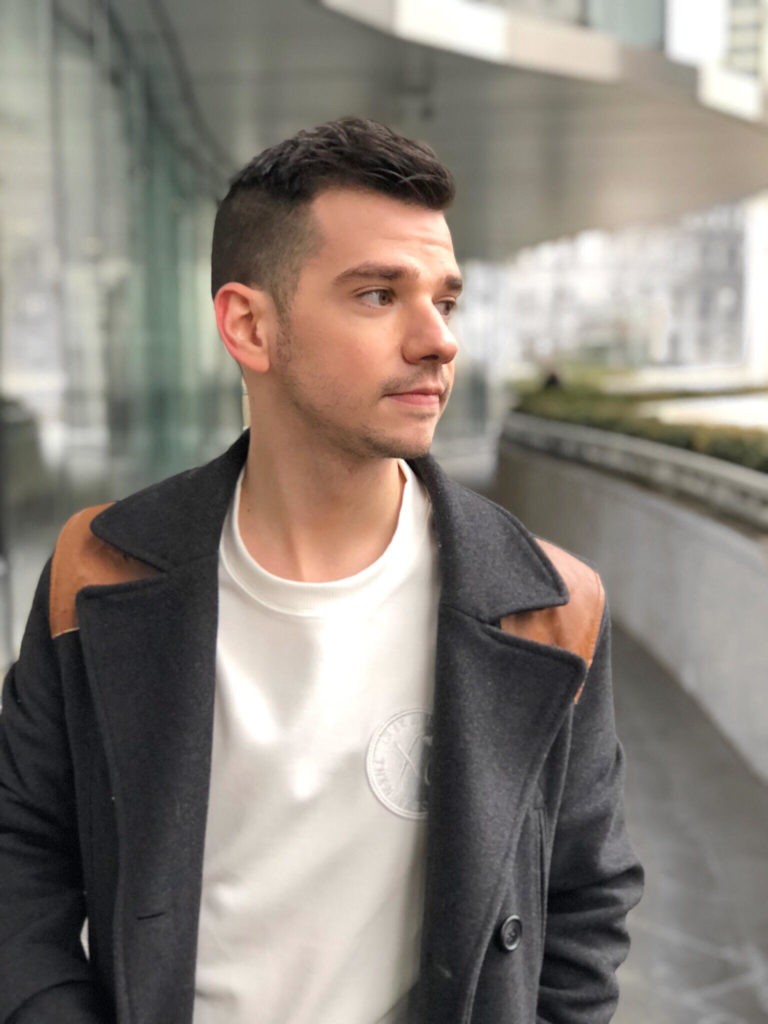 Dressing in winter doesn't have to be expensive, I picked up each of these items for under $100. Use the rest to splurge on a classic jacket that won't go out of style in the next three years.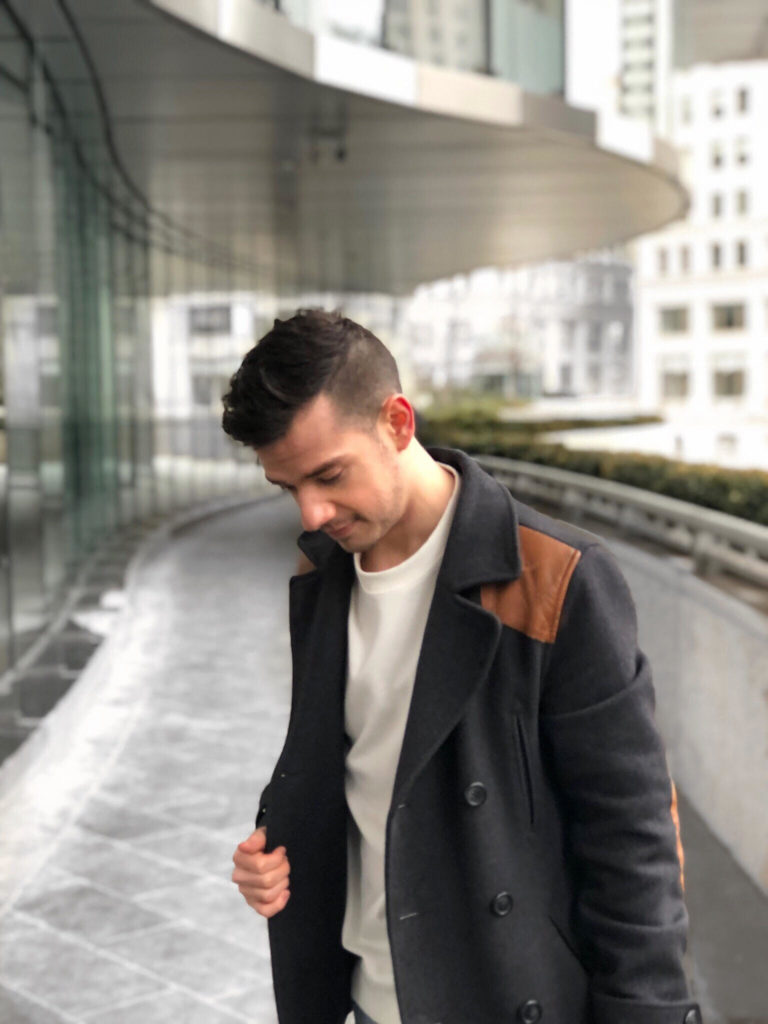 OH! And thanks for sticking around for my first post. What are your favorite winter essentials under?
Stay Curious,
– DΛVID
Shop this look: (Not all items are still available)