I quit social media for a month, and it was the best thing I've ever done. Here's why:
Instagram began as a hobby, a way for me to channel my creative energy into something I was excited about. I no longer played piano, I stopped sketching after high school, and I hadn't opened Lightroom or Photoshop since college. I missed being creative and turning nothing into something I was proud of.
December 31, 2016: I'm recently single and drinking as much as I can to get my money's worth at a bar for the new year. I leave the bar in below freezing weather on an icy and snow-filled sidewalk with 2 of my best friends. We're chatting about our resolutions for 2017 and how we want to travel and spend more time at the gym. I mention how one day I want to finally move to LA and escape this freezing weather. Maybe 2017 was the year I make it happen, it wasn't, but little did I know 2 years later that's exactly what would happen. I woke up the next morning clear-headed and determined to make 2017 the year I take control of my career and life, and that's exactly what I did. I grabbed my notebook, computer, and headphones and ran to my favorite coffee shop and wrote down every single goal of mine.
Throughout the next 12 months, I slowly started to cross off every single item on my list for the year. I was determined to succeed and I started to really enjoy taking photos of my life and learning how to edit and change them. My account was growing and I was meeting and talking to people from all around the world.
---
March 2018: Over the next few months, I become more and more immersed in Instagram, the potential, and the possible opportunities. I started to question what posts were real. The lines between reality and the illusion of social media started to blur. I began comparing myself and my posts to other bloggers, comparing my real life to heavily edited and curated posts.
Its now March and I have my own website, I'm accomplishing every goal I set for myself, and I'm riddled in self-doubt and insecurities. What started out as a fun hobby for me to be creative started to turn into me dissecting every photo of myself and spending hours editing a photo while simultaneously comparing myself to every Instagram model. I started to place so much of my self-worth into the number of likes, comments, and messages I would receive. As my account grew even more, so did my insecurities. I started to obsess over the way I looked and tried to create the perfect image of myself. I would wake up a 5:30 AM every morning, go to the gym, come home and stare in the mirror while visualizing a random Instagram model with 100K+ followers. Comparing my stomach, my smile, the blemishes in my skin, my hair, I'd start picking apart every part of myself that made me who I am.
My breaking point was when I started to receive negative messages and comments. I vividly remember the first negative comment, it was buried in 100 positive and reassuring messages and yet I could only focus on a negative. I was devastated.  I started to lose myself and why I started posting in the first place. Every event, every party, every second of my life turned into an opportunity to take a photo and I wasn't living in the moment anymore. 
August 2018: I'm on a flight to Los Angeles to start a new job in social media in the city of my dreams. I know absolutely no one in a new city I know nothing about. I'm simultaneously testing the waters of my new job, trying to figure out how to navigate a new city, meet new friends, and find time to settle in and create a home for myself.
At the end of every night, I would log into Instagram, scroll through my feed and wonder why my life wasn't as glamorous or why my skin wasn't as perfect as some random blogger. I would spend hours carefully planning and then editing something I was so proud of and excited to share. Only to have someone mock me hours after its posted. I felt defeated and slowly began to lose my motivation. It was at this moment that I decided I needed a break. I not only needed to take a step back and settle into a new city, but I needed to put my mental health first.
---
I've wanted to write this for a long time now, and I struggled with how to describe the darker side of social media and my experience. Now, don't get me wrong, I still absolutely love Instagram and social media. It's opened doors I've never thought possible, I've met some of the kindest and supportive friends, it allows me to scratch that creative itch I crave. During these 30 Instagram-less days I've earned back most of my confidence and started to love those flaws I was so eager to erase. I'm also more aware of how much no one should compare their real life to someones carefully curated post. You only see a sliver of someone's life and often only the best moments after they've been carefully edited to be picture perfect. I'm learning how to not let negative messages get to me and realizing how the number of likes or followers is just a number. It's now more important to me than ever to be more authentic and share both the highs and lows.
I wanted to come back and get back to the basics of my resolution in December of 2016. I also wanted to thank those who have been messaging me and supporting me. I'm more grateful than you'll ever know.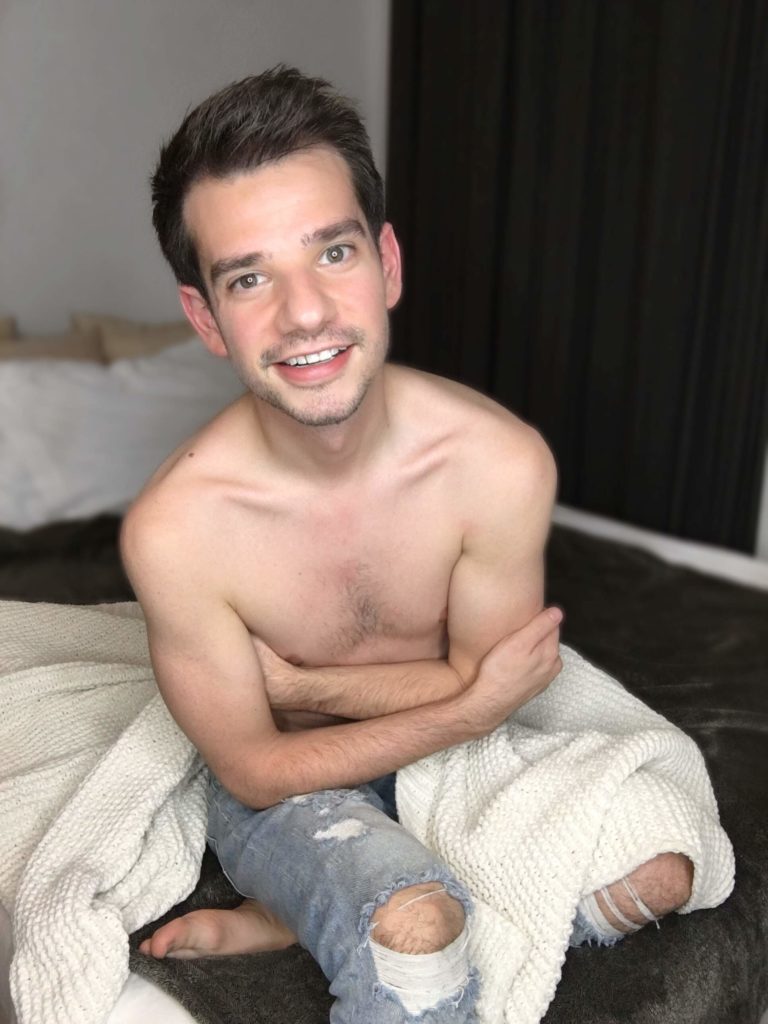 Stay Curious,
– DΛVID